North South Yacht Sales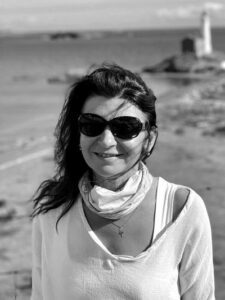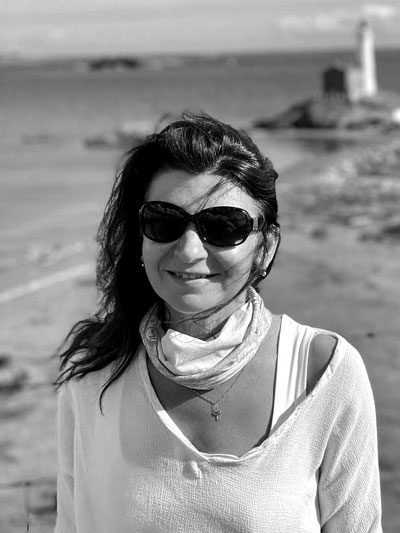 Mike Burns is pleased to announce that Iryna Granich has joined North South Nautical Group and will be working from the NEW Port Credit location.
Iryna was born in the USSR and lived in Uzbekistan, Ukraine, Russia and Poland before immigrating to Canada in 2001.
She has a Mechanical Engineering Degree from the National Technical University of Ukraine (93) and a Chartered Professional Accountant designation through the CMA (12).
Iryna enjoys an active lifestyle including biking, swimming, yoga and curling. Her real passion is hiking and has many great hikes in Eastern Canada under her belt. She has also hiked the Grand Canyon and walked the Camino de Santiago from Portugal to Spain.
Always looking for new adventures, Iryna recently developed a passion for boating (power and sail) and hitting the waves on a Personal Watercraft.  A regular Lake Ontario cruiser, Iryna has also crewed in the British Virgin Islands on a 50' Catamaran. Recently, she took part in the delivery of a Formula 48 Yacht from New York City to Toronto, via the Hudson River and the Erie Barge Canal.
While Iryna's position with North South Nautical Group will be as controller, she also enjoys the sales aspect of the business.  She is currently working towards her Certified Professional Yacht Broker designation.
"It's perfect timing to have Iryna join the team" stated NSYS President Mike Burns. "Having a controller to manage the 'day-to-day business' frees up our sales team to concentrate on sales. Iryna will be a real asset to our sales staff. "
Iryna will be working from new Port Credit office location and can be reached at 905-617-3077 | iryna@northsouthyachtsales.com.
North South Nautical Group has relocated their head office to a new Port Credit location at 92 Lakeshore Rd. East, Suite 226 in Mississauga.
"We're only a quick jog to the Harbour Marina, so we still have easy access to our boats" continued Burns. "After 20 years (6 years with Clift's Marine) it's going to feel a little strange not being stationed at PCHM, but we are well positioned in our new offices for the new harbour development."
_____________
Specializing in the sale of pre-owned power and sailing yachts, North South Nautical Group Inc. has brokers located in Port Credit (Head Office), St. Catharine's, Georgian Bay, Kawartha Lakes, Eastern Ontario and the Caribbean (St. Maarten).  NSNG is the first in Canada, and one of a few select yacht sales operations to attain the rating of "Endorsed Brokerage" by the Certified Professional Yacht Broker program.
FOR FURTHER INFORMATION:
NEW PORT CREDIT LOCATION:
Suite 226 – 92 Lakeshore Rd. East
Mississauga, ON L6G 4S2
Tags: