Reg Bates, owner/operator of Weather Eye Yachts is taking the helm in the latest expansion of North South Nautical Group. A career yacht broker with over 35 years experience, Reg will be dividing his time between Downtown Toronto, Canada and St. Maarten in the Caribbean.
Reg has an extensive knowledge of the unique Caribbean market where for 17 years, he served clients looking to graduate to Bluewater cruising. Reg is familiar with the logistics of registering, mooring, storing and maintaining vessels in the Caribbean.
With this expansion, North South Nautical Group now offers a professional yacht broker on-site, for boaters looking to buy or sell in the Caribbean. As your eyes and ears, Reg is able to inspect vessels of interest or leverage his extensive contact base to find your dream vessel.
North South Nautical Group can now offer clients a number of other services required in the Caribbean including:
referral to appropriate accommodation while visiting for inspections,
thoughtful guidance to select local On-Island service providers,
facilitate Caribbean services including securing qualified and accredited pre-purchase survey inspections; mechanical reports; insurance coverages; registration services; seasonal underwriter approved storage and more.
We are ready to discuss your next Caribbean adventure.
Reg Bates
Yacht Broker | NSNG
1.437•774•1957 Toronto | 1•721•559-8380 St Maarten (Toll Free via WhatsApp)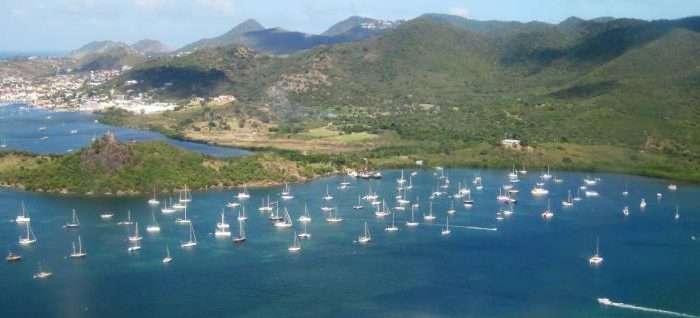 FAQ: CARIBBEAN BOAT OWNERSHIP & BOATING 
Over the years, we have had a number of clients ask questions about purchasing a vessel in the Caribbean. Here are some of the more common ones.
Can you elaborate on the cost, quality and availability of essential services and parts in the Caribbean?
The St. Maarten Marine Trades Association member companies are pledged to offer quality services at reasonable prices. They are committed to growing the industry of St. Maarten through excellent client service and satisfaction.

The SMMTA website has an extensive listing of services, trades, chandleries and boating related retailers along with value island information helpful to yachters.
What about having our boat surveyed, can you advise us on Marine Surveyors in the Caribbean?
The SMMTA has a listing of marine surveyors. In addition, there are surveyors based in Antigua and The Virgin Islands which is only a short commuter flight.  Credentials held by Caribbean Region Surveyors may vary between Lloyd's Agency, NAMS and SAMS.

Our office is happy to provide our list of Caribbean Marine Surveyors, recommendations from other boaters, or simply contacting the firm directly, requesting a sample survey and confirming their credentials.
When an offer is in process, how is my deposit held?
A deposit is only required once an offer has been accepted, and a signed and binding contract is in place.  Funds are to be wired to the head office accounts of North South Nautical Group Inc. in Mississauga, Ontario, Canada.  NSNG has both Canadian and US dollar accounts.
How are vessels conveyed in the Caribbean? That is, how is proper paperwork and good "Title" to the vessel assured?
The vendor is required to provide free and clear title and proof of ownership, and a notarized Bill Of Sale before funds are released. We commonly use the universally accepted US Coast Guard Bill of Sale and the Acte de Vente de Francisation depending on the Country of Registry of the vessel. The Bill of Sale is then notarized to authenticate signatures and renders the document legitimate.
How long can I leave my vessel in St Maarten waters and what if I have to leave my vessel for months at a time?
St Maarten issues Cruising and Bridge/Lagoon Permits. User fees are levied depending on the length of stay. The permissible length of stay depends on Nationality of Port of Origin of the vessel and/or her skipper.
How can I legally avoid Foreign Vessel fees and extend my boat's stay and enjoyment in St Maarten?
Owners can avoid Cruising Fees and Cruising Permit time restrictions by registering the vessel on St Maarten as her home port.
Which 'owner absentee services' are offered under the North South Nautical Group, St. Maarten office?
Our offices can arrange arrange decommissioning, de-masting and hurricane season storage.

We help clients avoid wasting the first week of their stay aboard their vessels on deferred maintenance duties. We can recommission and rig the vessel as the sailing season approaches at competitive, standard industry rates. Or, simply, check (start) the engine, systems, anchor and lock at whatever intervals you wish should she remain at a permanent mooring.

The quality of our custodial service allows the vessel to be left at a mooring, far, far less expensive than conventional seasonal Marina dockage charges.