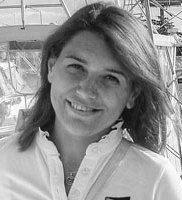 Elif, hails originally from Turkey and has an extensive background in marketing.
In 2009, she joined her husband as owner/operators of a successful Yacht Brokerage at Kalamis Marina, in Istanbul. Only a few years ago, Elif and her family moved to Canada to seek new ventures in the marine industry, and to raise their growing family.
Elif has a wealth of knowledge, and with well-established contacts not only in Canada, but throughout Europe and the United States.
The newest addition to the North South Yacht Sales team, Elif is looking forward to continuing with her successful yacht brokerage career.
Elif Hanhan Yener
647-239-8890
elif@northsouthyachtsales.com