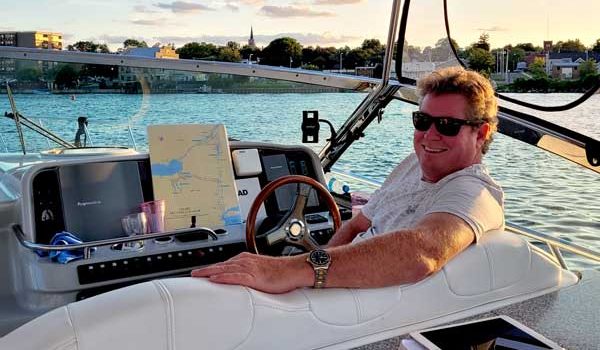 Some of Mike's earliest childhood memories are boating on Lake Ontario aboard his family's 1949 Chris-Craft Sedan Cruiser. At a relatively young age, he also developed a passion for sailing and began dinghy racing in a variety of different classes.
As a teenager, Mike gained much experience touring the Great Lakes aboard Sail Training Vessels where he learned ship handling, navigation and marlinspike seamanship.
Sometime later, he signed on as a Watch Leader with the 150' British Sail Training Schooner's the Sir Winston Churchill and the Malcom Miller, on voyages that took him to ports in many European countries bordering the North Sea, including an eventful voyage from Denmark to England in a Force 10 gale.
This experience combined with a two-year course in Marine Technology helped Mike earn certification in Coastal Navigation, Celestial Navigation and D.O.T. Marine Emergency Duties.
After a brief stint managing a Charter Boat operation on Manitoulin Island, Mike agreed to deliver a 1947 48' Elco Motor Yacht from Toronto to Florida via Chicago, and the Tombigbee and Mississippi river systems.
What was supposed to be a one-month delivery turned out to be a three-year, 20,000 mile adventure up and down the eastern seaboard and through-out the Bahamas. It was during this time in his early 20's that Mike acquired his USCG 100-Ton OUPV Masters license.
As time went on, Mike eventually made a transition from Captain to Yacht Broker, and then business owner.
Today, Mike is well recognized in the marine industry by fellow yacht brokers, business associates and boating enthusiasts. He serves on the Certification Advisory Committee for the Certified Professional Yacht Broker program, is a past member of the Board of Directors for the Yacht Brokers Association of America and Boating Ontario Dealers, and also serves on an advisory committee for the Toronto International Boat Show.
Mike is also a contributing writer for several national boating publications, including Power Boating Canada, and is a past producer/host for a regular segment on Power Boat Television – testing and reviewing pre-owned yachts.
During the 'off season', Mike prefers to head south to escape the cold whenever he can and has been enjoying sailing and skippering charters in many areas of the Caribbean including Belize, the British Virgin Islands, St. Martin, and many other areas of the West Indies.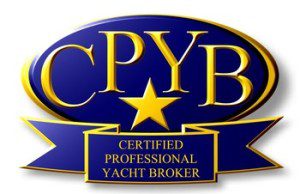 Mike Burns
905-717-5513
mike@northsouthyachtsales.com