Toronto Boat Show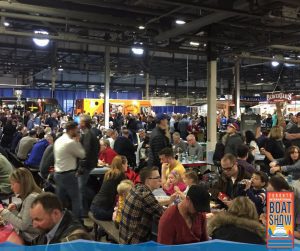 Canadian Boat Shows, producers of the Toronto International Boat Show have announced the cancellation of the January 2021 show. Given the current projections for the COVID-19 pandemic, it was a prudent and necessary decision.
North South Yacht Sales along with members of the Canadian boating industry are sad to see the flagship in-person event postponed until 2022.
Attending the boat show marked the beginning of a new boating season for boaters and businesses.
The Toronto Boat Show, celebrating 62 years, has evolved into a premier boating event featuring over 1200 displayed boats; 550+ exhibitors; thousands of accessories and services; New Boater Welcome Centre; Fishing exhibitions; educational component of  300+ workshops and seminars and the worlds' largest indoor lake – where boat tests were staged and water sports demonstrated.
In their official press release, show President/Show Director Linda Waddell stated: "Despite our extensive efforts and multiple plans to provide a safe environment for attendees and exhibitors, we did not feel comfortable proceeding having the current information from public health and case #'s heading into the fall. Our primary concern has always been safety. Every exhibitor who has worked with us in the past has experienced our culture of prioritizing a safe environment above everything else."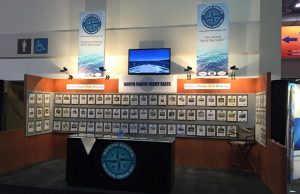 The show is currently exploring online/virtual options to take place in the absence of the physical event. NSNG will report on details as they emerge.
In the meantime, the Toronto Boat Show has left the 2020 show website intact for online visitors to connect with the 550 exhibitors.
The next in-person Toronto Boat Show has been scheduled for January 21 – 30, 2022.
Tags: