Getting The Price Right
,
Tips on Selling Your Boat
When you're ready to sell your boat, establishing a price can be difficult.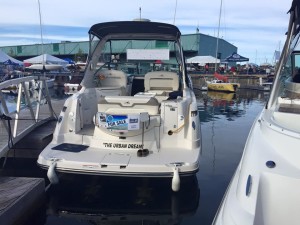 This is precisely one of the services a professional yacht broker can guide you through to help establish a price that is fair market value and encourage a quick sale.
At North South Yacht Sales, we ask our customers to keep a few things in mind when establishing a boat price –
The 10% rule

– Yacht brokers use a number of tools, (not always available to the public) to determine the value of a boat. Once a broker has established an average selling price, the asking price is set to within 10% (lower or higher) of that price.

What's key, is to understand that the value of a boat should not be determined by the asking price of similar boats currently on the market, but rather by an assessed market value based on sold boat data.

Over-pricing doesn't help

– Our experience shows that nearly all over-priced boats eventually require a price reduction in order to find a buyer. Pricing a boat correctly at the beginning affects the length of time a boat remains on the market.

It could cost more

– If your boat is priced too high and does sit on the market for a long time, it's also costing dockage, storage, maintenance and insurance – and of course it's still depreciating.
North South Yacht Sales has created a number of Boat Selling Tips that will help you get your boat ready for market.
Give one of our professional yacht brokers a call
for an assessment and evaluation of your boat.
Tags: