boating safety
,
Discover Boating
,
North South Yacht Sales


Discover Boating Canada has just launched a new safety app that is quickly becoming the 'must have' for Canadian boaters. It is designed to keep boaters, their friends and family safe while out on the water.
Regularly updated by recreation marine industry specialists, the Discover Boating Canada Safety App will ensure that Canadian boaters will have all the helpful and up-to-date information about safe boating practices in one place and easily accessible by a mobile device.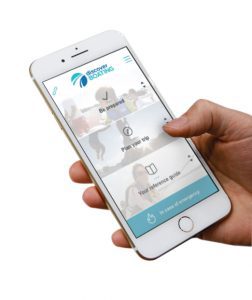 Broken into three major categories: Be Prepared | Plan your trip and Your Reference Guide, boaters can access important boating information including:
Boating safety checklists
Weather resources to help plan trips
Minimum required safety equipment and navigation light requirements based on vessel type
Visual references of buoys & beacons
Interactive Float Plan in which the boater can save multiple plans for quick and easy access
Emergency procedures information such as recovering someone who has fallen overboard
Information on how to properly operate a boat such as docking, mooring and anchoring
Plus much more!
It's easy to use, it works online, offline and offshore – and is available from the Apple iTunes or Google Android store.
DiscoverBoating.ca is the recreational boating resource for all boaters, from seasoned to novice. Covering all types of boating from power to sail | weekend to cruising, DiscoverBoating.ca is chalk full of information on boating education, different water sports, where to boat and great boating stories that explain the boating lifestyle.
Visit DiscoverBoating.ca to get started – and learn… "Why Life is Better With A Boat!"
Tags: