Dan Peel
,
North South Yacht Sales
PRESS RELEASE: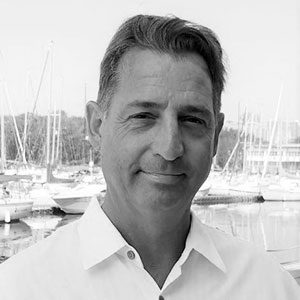 North South Nautical Group Inc. is pleased to announce the appointment of Dan Peel as a yacht broker with the North South Yacht Sales division. Working out of the Toronto region, Dan is the ninth yacht broker on the team.
Dan's boating experience started in Georgian Bay where he spent his summers fishing, sailing along with re-building and repairing boats. At a young age, Dan would travel in his 10hp boat to the local Marina to work as a dock attendant, renting boats, and maintaining the yard.
Dan has owned and maintained many different vessels of all sizes both sail and power. He purchased his first keel boat on Lake Ontario in his 20's, a C&C 29, and raced that year in the Youngstown Regatta.
His passion for boating has taken him up and down the Eastern Sea Board, Erie Canal, Hudson River, Trent System, North Channel, Canals through Birmingham England, most of the Great Lakes, BVI's and Florida Gulf Coast.
Dan still proudly serves his Yacht Club in Toronto as a Flag Officer & Vice Commodore.
"Dan actually is a former client" stated NSYS President Mike Burns. "And with that, he has some keen insights into boat sales, particularly as a client. His extensive boating background – both power and sail combined with his sales experience makes Dan an ideal yacht broker."
Dan resides in downtown Toronto and on occasion, will be working from the head office in Port Credit Office. Dan can be reached at 416-919-8933 – or dan@northsouthyachtsales.com.
Specializing in the sale of pre-owned power and sailing yachts, North South Nautical Group Inc. has brokers located in Port Credit (Head Office), St. Catharine's, Georgian Bay, Eastern Ontario and the Caribbean (St. Maarten). NSNG is the first in Canada, and one of a few select yacht sales operations to attain the rating of "Endorsed Brokerage" by the Certified Professional Yacht Broker program.
FOR FURTHER INFORMATION:
Mike Burns
President, NSNG
905•891•6764
northsouthyachtsales.com
info@northsouthyachtsales.com
Tags: