March 5, 2019 | No Comments Yet
Tags:
Buying A Boat in US
,
Tips on Buying A Boat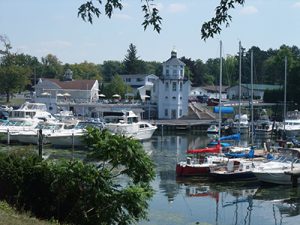 Canadian Yacht Broker Pat Sturgeon recently published the following in Canadian Yachting Magazine. We are reprinting it for our readers, with permission. 
There have been a lot of changes over the past two years for importing boats. Canada recently negotiated a free trade agreement with Europe, NAFTA has come under attack and the Prime Minister has implemented a 10% retaliatory Tariff on all vessels coming in from the United States.
What does all this mean if you want to purchase a boat out of the country?
First lets look at Europe and CETA (Comprehensive Economic Trade Agreement) which went into effect September 21, 2017. Since then all boats originating from the EU, used or new, can be imported into Canada without the 9.5% duty previously imposed.
In order to comply, the bill of sale must show a CETA declaration and the vessel cannot have been consumed or entered into any other country other than a CETA approved country. This means that a boat built in Germany that was imported into the USA will attract duty at 9.5% if imported into Canada regardless of the original registry.
Real Case Scenarios:
A Hanse 400 is for sale in Spain. You want to purchase and ship the boat directly to Canada from Spain. If you apply for a CETA declaration, you will pay only the HST and no duty.
A Hanse 400 is for sale in Annapolis and is owned by an American. You will have to pay 9.5% duty PLUS the HST when the boat is imported into Canada
Retaliatory Tariff:
Until such time that Canada and the US officially approve 'NAFTA2' we are bound by the existing NAFTA terms. This allows for boats to enter into Canada new or used duty free.
However, there is a current hurdle Canadians are facing right now when considering importing a used or new boat built in the USA. The Canadian government imposed a 10% tariff on boats used or new entering the country from the USA. The marine industry has been fighting this tariff since it was imposed.
Real Case Scenario:
You want to buy and import a Catalina 42 from Annapolis owned by an American. You will apply for duty free under NAFTA Certificate but be subject to 10% Tariff plus HST upon entering Canada.
Since the tariff has been imposed the purchase of a US boat for import into Canada has dropped off considerably.
What can you do?
Keep the boat in the US until such time that it is favorable to import.
Shop Canadian for now.
Explore purchasing a boat from Europe or one that has not been consumed into the US economy.
Wait and hope the political economic climate changes.
Happy Hunting!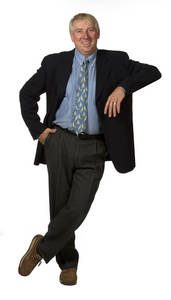 Pat Sturgeon | Pat Sturgeon Yachts Ltd.
Pat Sturgeon has been in the boat business since graduating from Humber College in 1980. He started in boat brokerage in 1984 and is a Certified Professional Yacht Broker. Pat was instrumental in the formation in 2005 of Boating Ontario Dealers and continues to be an active board member. He headed up the alliance between Boating Ontario Dealers and the CAC (Certification Advisory Committee for the CPYB) of which he is currently the chair.