Buying a boat this year?
If so, you could win $10,000 towards the purchase of your boat courtesy of Discover Boating Canada.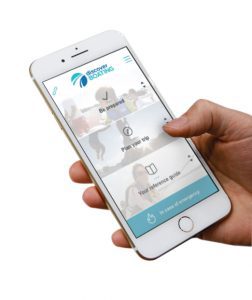 Download the Discover Boating Canada Safety app, to access and submit the contest entry form before September 30, 2018, and your name will be entered into a contest to win $10,000 towards a boat purchase you made between January 12, 2018 – September 30, 2018 and took delivery of before May 2019.
Boat purchases include new and pre-owned vessels purchased from authorized vendors such as North South Yacht Sales.
Already using the Boating Safety App? No worries, you are still eligible to enter the contest if you have purchased a boat this year.
The Boating Safety App is indispensable to the Canadian boater, featuring everything you need to have a fun and safe time on the water.
An interactive and easy to use source of information, the Boating Safety App covers a range of regulations, guidelines and best practices that will better prepare you and your family for fun times on the water.
Learn more about the Discover Boating Safety App
Download the Safety App: App Store | Google Play Station