James Neophytou
,
North South Yacht Sales
PRESS RELEASE: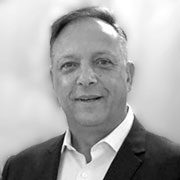 North South Nautical Group welcomes James Neophytou to the yacht brokerage team.
James was first introduced into boating in 1980, in the town of Port Severn. Almost immediately he developed a passion for boating and purchased his first boat, a 15' Kodiak with a 50hp Johnson.
It wasn't long before James got the 'itch' to move to a bigger boat. He and his family spent several years cruising the beautiful waters of Georgian Bay in their 23 Reinell. Unfortunately, a busy work schedule forced James to take a break from boat ownership. He knew though, that one day he'd return.
After selling his own business, James moved into the auto sales industry where he climbed the corporate ladder from sales to finance to general sales manager, eventually becoming a partner in the dealership. It was with this dealership experience that he created Neo Marketing Group, which provides Insurance Programs, along with training and claims, to the auto industry.
In the fall of 2020, James and his wife purchased a Rinker 348 from North South Nautical Group. Making Midland their base, they once again embraced the boating lifestyle and started exploring the beautiful waters of Georgian Bay with their family.
James is so excited to be returning to boating, that he decided to become a yacht broker. James' ever present enthusiasm and passion for boating, combined with his extensive sales background, will be a significant asset to the NSYS team.
"As a former client, he brings the purchaser perspective to boat sales." stated NSYS President Mike Burns. "Combine that with this extensive sales experience in the auto industry and you have the ideal yacht broker."
When not in Midland, James resides in Aurora and on occasion will be working from the head office in Port Credit.  James can be reached at 416-722-6446 – or james@northsouthyachtsales.com.
Specializing in the sale of pre-owned power and sailing yachts, North South Nautical Group Inc. has brokers located in Port Credit (Head Office), St. Catharine's, Georgian Bay, Eastern Ontario and the Caribbean (St. Maarten).  NSNG is the first in Canada, and one of a few select yacht sales operations to attain the rating of "Endorsed Brokerage" by the Certified Professional Yacht Broker program.
For further information:
Mike Burns
President • NSNG
905 • 891 • 6764
NorthSouthYachtSales.com
info@northsouthyachtsales.com
Tags: